&nbsp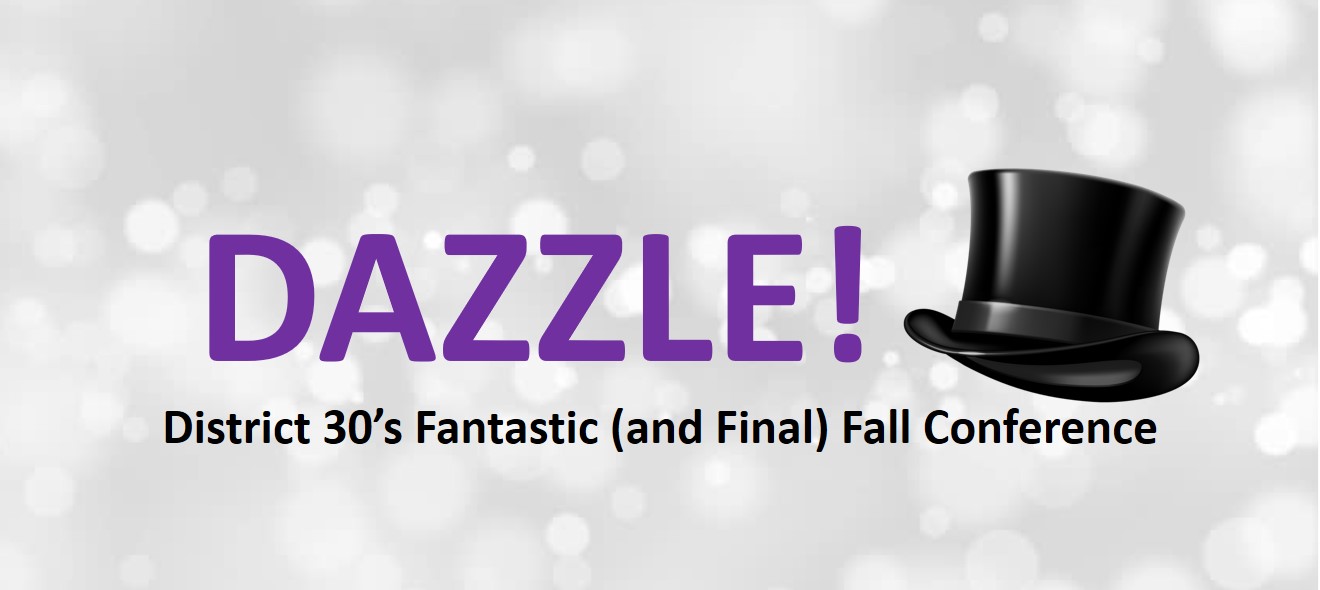 "Tiffany Talks Toastmasters!" – Blog #3 (September 2017)
"Fall Conference 2017"
Prepare to be "DAZZLED" with excellence at District 30's Fantastic and Final Fall Conference. That's right! Based on the new Toastmasters guidelines, the 2017 Fall Conference will be our LAST and District 30 wants YOU to be a part of this historic event. We know that it will be one to remember.
District 30 will again be hosting a two-day Fall Conference. BUT this year, it will take place on Saturday November 4th and Sunday November 5th. The event will be held at the luxurious Chicago Northwest Marriott hotel in Hoffman Estates. What can you expect? Here are just some of the events to keep you entertained throughout the weekend: DCP Awards Ceremony, DTM Ceremony, Achiever's Brunch, Evaluation Contest, Banner Parade, Humorous Speech Contest, Business Meeting, and multiple educational sessions.
Another highlight of our Dazzling Fall Conference is our Keynote Speaker, Barbara Khozam. Barbara is known for her high-energy and high-Impact presentation style. She is an expert in the areas of customer service, leadership, motivation and communication. Barbara is also an internationally recognized Toastmasters Accredited Speaker who has delivered over 1100 presentations to over 36,000 people in 10 countries.  She is the author of "How Organizations Deliver BAD Customer Service (and the strategies that turn it around)" as well as "Executive Etiquette Power: Top Experts Share What to Know to Advance Your Career". Barbara has a love for coaching and it is evident in her mission: to educate and  immerse participants with the spirit of service one audience at a time. District 30 and I are honored to bring Barbara and her expertise to our Fall Conference.
With a fantastic Keynote Speaker and so many events happening, the District 30 Fall Conference will be the place to be on November 4th and 5th. Use the Eventbrite link (http://bit.ly/2xOt6Yk), reserve your seat today and prepare to be "DAZZLED".  I look forward to seeing and being able to celebrate with you at the District 30 Fall Conference!
Tiffany Howard DTM is District 30's Program Quality Director for 2017-2018. She joined Toastmasters in November 2009 and has served in various Club and District Officer roles. She is a member of Niles Township Toastmasters Club and Speaking of Success Advanced Toastmasters Club. You can reach Tiffany at tiffany.selinko@gmail.com